Employer Hiring Services
This page covers the professional recruiting and selective screening services for employers. Companies who are interested in full-service recruiting, review the upcoming section. If you're interested in screening and consultative services, click here.
Professional Recruiting Services
Since 1982, we have built lasting relationships with the clients we provide professional recruiting services for. Our approach is direct and simple because we recognize the importance that candidate attraction is vital to the employer as well. We've long said: Service, People, and Performance. The experience we bring to the table is a source of comfort for our clients because we have worked with a variety of industries, granting us unique insights to personalities, organizational identities, and philosophies; this is how we connect employers to the right candidates. These elements are learned, not taught. Our strength is in our ability to understand the technical aspects of a position in the short and long term.
Ethical Recruiting Services
While some who offer professional recruiting services may fall short ethically, we have long strived to take a balanced approach to match qualified candidates and employers. We built the foundation of our business with honesty and integrity. We establish trust with our clients because we do not misrepresent positions or candidates. Our approach is different in that we look at the big picture: the short-term and long-term goals for both parties. Understanding is the key factor in our ability to ensure both parties are satisfied with the arrangement.
Both employers and employees are stakeholders in this. We learn all we can about the position. By putting ourselves in both shoes, we're able to understand what's at stake for everyone involved.
At the end of the day, we act fairly and treat others with respect. If you or your company shares these values, we are very interested in working with you!
We recognize the need for quality screening and qualifying candidates for positions that may not require a formal third party search, so in addition to our contingency and retained recruiting services, we offer Selective Screening Services. Today's Human Resources staffs are short on time and recruiting experience. Since 1982 we've qualified and screened candidates. Utilize our experience to meet your specific requirements: it can save you a lot of valuable time and money.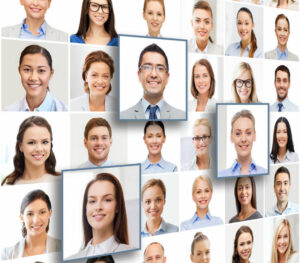 Basic Screening and Qualifying
Partner with the Hiring Manager to review position requirements to establish key criteria including professional skills, qualifications, experience, education, and personal attributes.
Provide guidance with respect to identifying key competencies based on required position profiles.
Advertisement review including content, placement, and duration.
Screen applicants to determine Match, Near Match, and Not Qualified. Responses can be sent directly to PDI or forwarded after receipt by client.
Professional Dynamics will conduct phone screens of candidates designated by the Hiring Manager to determine a potential fit for the position, job motivation, salary, and location as well as to measure career motivation and interest.
Written evaluations will provided including analysis and recommendations.
PDI will encourage interest regarding the viability of the position based on company metrics along with the professional benefits of working for your company. We will partner with you to present the opportunity in the best possible light.
Add-On Services
Reference checking and degree verification.
Make interview arrangements.
Follow-up with candidates after interview to determine interest and expectations.
Input, negotiation, and delivery of offer of employment.
Write the initial and/or follow-up advertisement with the Hiring Manager as well as recommendations of potential advertising options.
Applicant Tracking: PDI will document compliance activity with respect to EEOC, OFCCP, and all regulatory agencies with jurisdiction over hiring procedures.
Let Us Show You
Let us show you how we can streamline your hiring process and more importantly, increase your odds of hiring the right candidate. You will be working with the founding partner, David Hirsch, with over 40-years of professional recruiting experience.
You have the added value of knowing if you haven't found a satisfactory candidate through advertising and internal referrals, we will apply all monies paid towards our recruiting and search fee to fill the position.